Company profile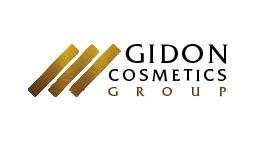 Founded in 1974 by Gidon Cohen and Reuven Shaaban, Gidon Cosmetics (1974) started out as a repair and servicing workshop for professional hair dryers used in hair salons. Today, Gidon Cosmetics is a leading marketer, manufacturer, importer and distributor of products, tools, furniture and aids for hair care, cosmetics and beauty industry, building on more than 30 years of successful operations in the Israeli hair care market, providing its products to over 2,500 hair designers, beauty salons and spas.
Gidon Cosmetics is the exclusive importer and marketer in Israel of leading global and local brands, providing a one-stop-shop for all hair care needs. Skilled, professional team, broad distribution infrastructure and advanced manufacturing facility which complies with international quality standards enable the Company to provide its client base with a broad range of global quality products accompanied by reliable and professional service.
Currently employing 60 people and with an annual turnover of tens of millions of shekels, Gidon Cosmetics continues to expand into new markets, garnering more successes in each new area.
Gidon Cosmetics is headquartered in Yavne, in a 6,400 Sq. m. building, owned and built by the company to serve its needs. The building encompasses the offices, the production facility, warehouse, modern training center and an elegant showroom designed in collaboration with the Italian Maletti brand of furniture, accessories and tools for hair designer, beauty salons and spas.
1974 Gidon Cosmetics is founded by Gidon Cohen and Reuven Shaaban
1984 Gidon Cosmetics is given the exclusive franchise for INDOLA, Henkel' Corporation's brand for professional hair designers.
1984 Gidon Cosmetics establishes the INDOLA Training Center.
1985 Maletti, the Italian furnishing and equipment brand, gives us exclusive franchise in Israel
1994 Venturing into the consumer market with INDOLA, until Henkel opens a consumer market office in 2010
1998 The Gidon Cosmetics plant is purchased.
2001 Launch of NG Beauty Design, a line of furniture and aids for hair, beauty and spa salons.
2007 Gidon Cosmetics is awarded the exclusive marketing rights for Takara Belmont, the leading Japanese maker of furniture for beauty, hair and spa salons.
2010 Gidon Cosmetics launches the Q8 brand for advanced Japanese hair straightening.
2011 NGPRO, the professional product line for hair designers is launched.
2012 Gidon Cosmetics receives an exclusive franchise for Mizutani Scissors, the Japanese and global leading scissors brand.
2013 The JUL brand is launched for the professional hair care market